Gear 3
Gibson SG Junior
Squier P Bass
Marshall Artist 30
Marshall Artist 30
Model 3203
Built in the 80's presumably as a cost effective alternative to the 2204 and 2203 amps. Channel switching was in its infancy and this amp was one of the first to get it right. It was arguably the perfect gigging amp for Rock & Roll. Paired up with a Les Paul and a Strat, with the boost function, the sounds of most of the Hits of the day could be approximated with this rig. A little smaller and a little lighter than it's big brothers made it more gig friendly on those late night load-outs. At the same time, this amp could hang with the big boys and it'd roar in a way that could make any head banger proud. Then, when you got to the theater stages with the prima donna sound man telling you to turn down, this hybrid amp could do insane gain levels at practically a whisper.
Sligo Tweed Pro Amp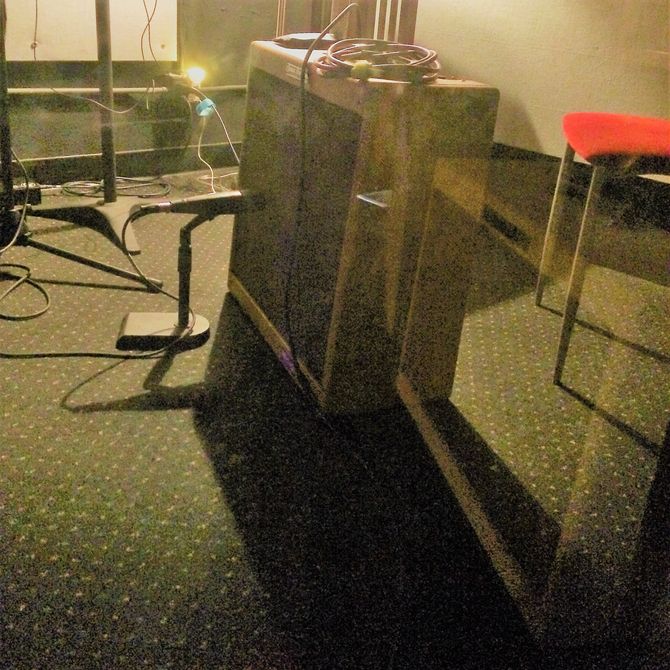 Sligo Tweed Pro Amp
Fender Clone of the 5E5A Circuit
This was an Ebay score.  Sligo was listing his builds there.  I contacted him (Steve Clark aka Sligo) and he built me this amp.  Mercury Magnetics Iron, some old tubes, and a 1966 Jensen Concert Speaker round out the package.  I did two Tweed Pro Amp video's featuring this amp, and you can hear Tex Burbank (aka Glenn Sherba) play some ripping slide thru this amp with my R8, on the songs:  Last Song, and Coming Home.  Nick Bracamonte (aka Tonewolf) looked it over and called it a "faithful clone", and pointed out that the components aren't your generic kit-build stuff.  Sligo put some good stuff in this amp.